Savant
Lutron
Cambridge Sound Management
Just Add Power
Entech is your authorized integrator for Savant



Savant Systems, LLC designs, develops and manufactures a complete suite of software and hardware solutions for the connected home and commercial automation and control applications. Savant's progressive platform cohesively addresses control, automation, audio/video, telephony, digital display, lighting control, energy management and the media integration needs of today's most advanced environments. Through tightly integrated use of Apple? technology, Savant has leveraged the familiarity and intuitive nature of the iPad? and iOS family of devices to address the user interface demands of today's discerning consumers.
Apple-based Automation Systems for iPad?, iPod touch?, iPhone? and Mac? When it comes to Apple integration with home automation technology, you can count on Savant. Apple's renowned UNIX-based operating system, OS X?, has been the driving force behind every Savant SmartSystem shipped since we first opened our doors. While other competing control companies claim to offer tight interoperability with Apple products, Savant goes way beyond just integration.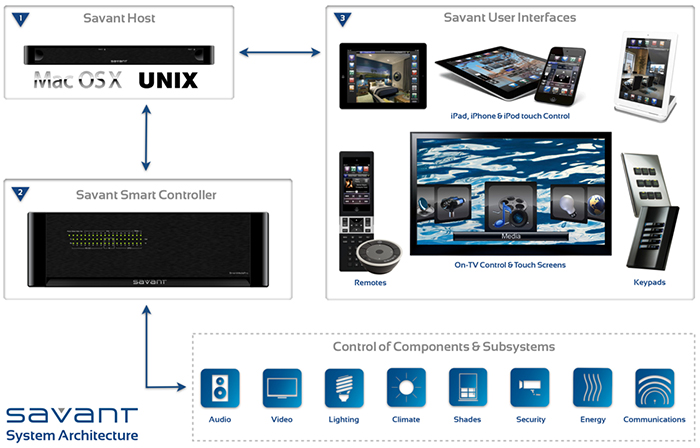 Savant is the only complete home and commercial control, automation, and entertainment product line built on an Apple platform, providing users with an unmatched level of responsiveness, a rich line of customizable iOS user interface options and comprehensive iTunes? media management.? Think about it…with Savant's iOS home automation and commercial control apps, you have a command sequence where one Apple device is communicating directly to an OS X computer (Savant Host Controller) delivering a seamless, rapid and stable control connection.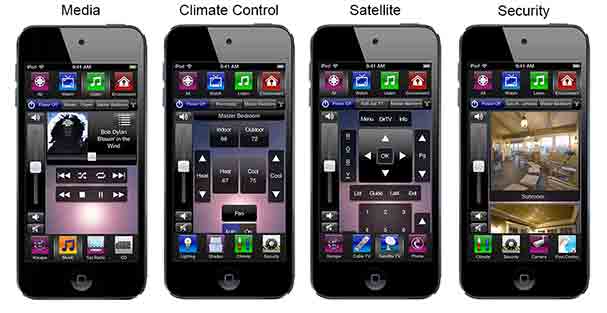 Make the most of your iPad by transforming it into the ultimate user interface for your Savant Automation, Control and Entertainment System. Savant's TrueControl app provides a truly comfortable and leading-edge way for controlling your audio and video systems, lighting, security, climate, energy management and other subsystems or technology. This powerful app makes finding and playing music and videos in any room simple and entertaining.


Savant Lite Available at Apple's App Store

Savant apps, designed for the iPhone, iPad, iPod touch and Mac, allow owners of Savant SmartSystems? tocontrol their lighting, multi-zone media, A/V systems, security, shades and other integrated sub-systems. The Savant Lite app showcases Savant's TrueImage Control? with GestureTouch? Technology, SmartEnergy Monitor and HVAC Scheduler. The Savant Lite app includes a built-in demonstration interface.
TrueImage Control - delivers fingertip control via a simple tap of an actual image of each room in the home or facility. Each touch allows for dimming or on/off lighting control, the raise or lowering of shades, or even powering on/off audio and video components. As an alternative to traditional icon control, TrueImage Control allows users to simply touch the photographic representation of the light or shade in that room. Not only does the light in the room turn on/off or dim, but the image is also illuminated on the touch panel/or iOS device confirming your command.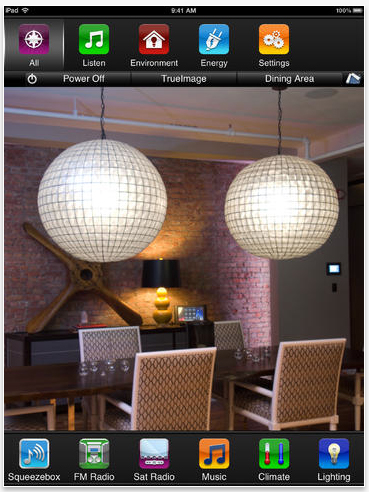 Use the app to control lighting, including L.E.D. color changing lights, TV or audio, shades, etc. - Use the app to zoom in and out of each room. By zooming far enough out, a graphical image of the entire home or facility will appear allowing for navigation between several areas of the facility or home.
SmartEnergy Monitor - measures energy usage and production in real-time and provides historical usage data. This provides homeowners and facilities managers with detailed information on electricity use and costs. Moreover, users can reduce energy use and costs by using the App to dim lights, adjust HVAC, etc. to reduce energy consumption instantly.
HVAC Scheduler - allows for instant changes and scheduling of climate set points throughout areas of facility or home.
Please note that Savant apps require a Savant SmartSystem to be installed and configured by a qualified dealer. TrueImage Control must also be installed and configured by a qualified dealer.
We will be happy to discuss the details. Please give us a call at Entech Media Systems,
440-669-6115.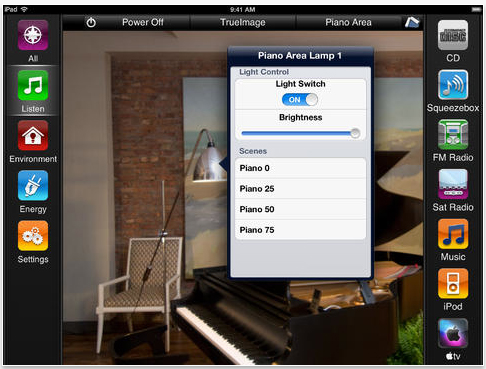 At the Core of Savant's Platform... is Apple?
Apple's renowned operating system, OS X?, has been the driving force behind every Savant SmartSystem shipped since we first opened our doors. While other competing control companies claim to offer tight interoperability with Apple products, Savant goes beyond just integration. Savant provides a complete home and commercial control, automation and entertainment product line built on an Apple platform, providing users with an unmatched level of responsiveness and a rich line of customizable iOS user interface options.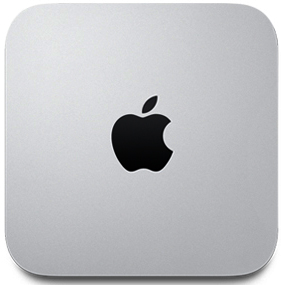 Savant's Host Controller: Apple Mac Mini
At the heart of every residential or commercial installation is a conveniently enclosed Apple Mac mini, the Savant Host Controller. This racked device, which hosts Savant's proprietary configuration and control software RacePoint Blueprint?, provides numerous functions including powerful automation and control, user interface interpretations, system administration, monitoring and more. The Mac mini directly communicates with Savant's entire line of touch panels, remotes, keypads, mobile devices, and on-screen display navigation utilizing award-winning applications and technology such as TrueControl, TrueImage and TrueCommand.
An additional Mac mini (Savant Host Controller) can be included to any install to provide zero-latency redundancy.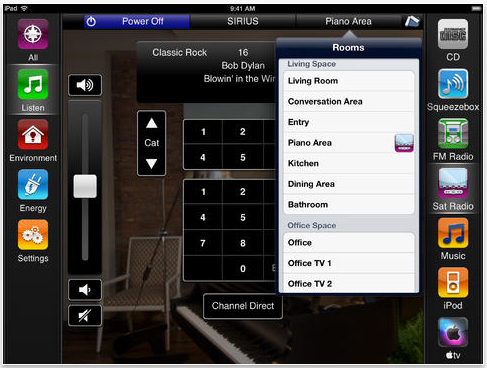 Entech is your authorized Representative for LUTRON



When it comes to energy efficiency, you have plenty of options. However, many homeowners overlook a key energy-saving opportunity – lighting. It accounts for almost 20% of the average homeowner's monthly electric bill. Lutron light controls can help increase energy savings throughout your home.

Light control offers many ways to help the environment, while beautifying your home. Lutron dimmers and light control systems let you use just the right amount of light, reducing electricity usage and extending bulb life. With eco-home products from Lutron, you can save energy without sacrificing comfort or style. Lutron's whole-home light control systems extend energy saving throughout your entire home and their advanced technology allows you to control the latest energy-efficient light sources, such as LEDs and fluorescent lamps.
Shading solutions help optimize daylight in your home by reducing heating and cooling costs while making the space more comfortable. The perfect complement to light and shade control, temperature control gives you the ability to adjust heating and cooling systems any time of day—even while you're away from home, saving on your energy usage. Lutron also offers a variety of single room solutions to further increase your home's energy efficiency.

Improve Safety & Security
If safety is a priority, Lutron solutions can provide properly lit spaces at any time of day or night. Whether you want to create a safe pathway from the car at night, make a space look occupied while away, or integrate light, shade, and temperature controls to fire alarm and security systems, reliable Lutron solutions help ensure safety and security in both residential and commercial settings.

Advanced wireless lighting controls create a safe path of light to, through, and around your home. Connect your security system to your lighting system for an added level of assurance whie automated shades create privacy or protect valuable furnishings.
Energy Savings
Whole-home systems make it easy to dim the lights throughout your home to create ambiance and save energy with wireless controls. Install discreet occupancy/vacancy sensors to ensure lights are turned off when rooms are unoccupied.
Whole Home
Save energy with unparalleled total home control. HomeWorks QS, designed for exclusive homes, integrates the control of all your light, interior and exterior, electric light and daylight. The system also integrates with other manufacturers for audio-visual and HVAC control, as well, for broader control of your home environment. And it does all of that while saving energy. So you're not only choosing a system that will redefine your way of living, you're also investing in a system which can pay for itself over the life of your home.

The power to transform any space with light is now yours, at the touch of a button. Control the light and shade levels in a single room or throughout your whole home using a hand-held remote, wall-mounted keypad, tabletop control, and now, your Apple iPad or iPhone.
ipad or iPhone App - Lutron Home Control+ By Lutron Electronics co., Inc.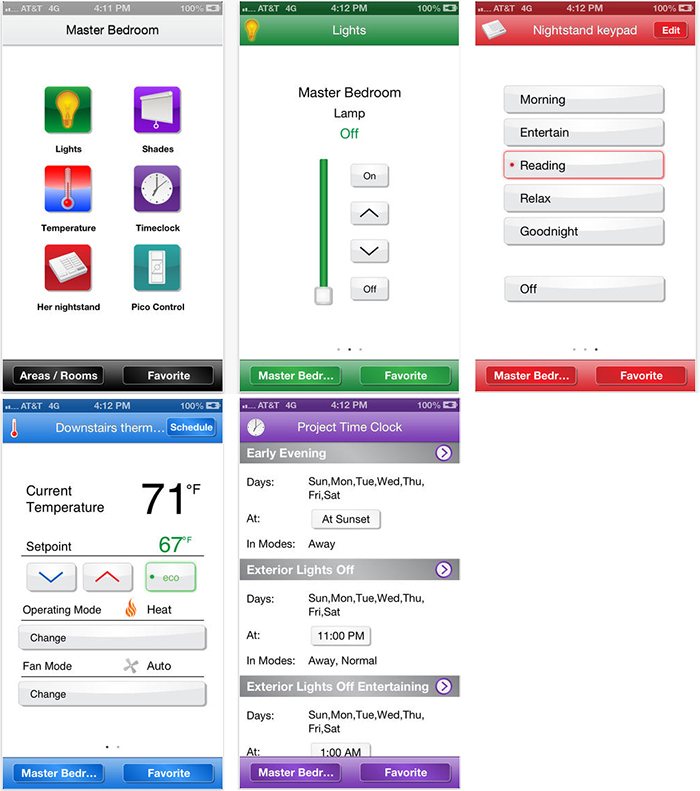 Multi-room Control
Customize areas of your home to meet your needs. Make the most of an open floor plan or master suite with Lutron wireless controls. Whether you want seamless transitions from your kitchen to your dining and family room areas, or a master bed and bath that is a relaxing retreat, wireless control can make your lights more intuitive and personalized to your lifestyle.
Maestro Occupancy/Vacancy Sensors
Maestro occupancy/vacancy sensors automatically turn lights on when you enter a space and off when you leave, making them a convenient way to save energy in a home or commercial space. They're ideal for rooms where lights are accidentally left on, such as an office, or rooms that you often enter with your hands full, such as a laundry room or supply closet.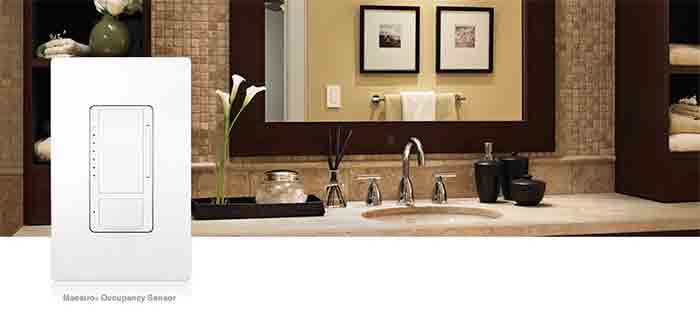 RadioRA 2 Home Control System
RadioRA 2 is a wireless total home control system. This energy-saving system gives you the ability to adjust the amount of daylight and electric light (using light controls and automated shades) as well as temperature in a single room or throughout your whole home. The system also turns off standby power to small appliances when they're not in use.

Entech and Cambridge Sound Management



Cambridge Sound Management offers a variety of products to enhance the acoustic environment in any type of space. Our Qt Quiet Technology? sound masking systems enhance privacy and reduce distractions in virtually any space from small offices to large, multi-floor buildings.
What is sound masking?
Sound masking is the "cover" portion of the equation. Sound masking is the addition of an unobtrusive background sound, similar to airflow, to reduce the intelligibility of human speech and reduce distractions. The resulting environment leads to greater productivity and increased privacy and comfort.
What is the privacy index and how does adding sound increase privacy and reduce distractions?
Speech Privacy is the inability of an unintentional listener to understand someone's words. The higher the privacy index, the more confidential the speaker's conversation becomes. When someone's conversation is clearly understood, the speech becomes a distraction and the speaker has less privacy. With the addition of Qt sound masking, the speaker's voice becomes less intelligible. Their voice becomes less of a distraction and their privacy increases.
Imagine looking up at the stars on a clear night:

The stars shine brightly against the night sky. As dawn breaks, the stars appear to dim as the ambient light increases. The intensity of the starlight has not changed, but rather as the ambient light increases, it becomes more difficult to discern the light from the stars.
This works the same for human speech. As the ambient sound in the room increases, it become more challenging to discern an individual's conversation from across the room. This inability to understand the conversation reduces distractions and increases the speaker's speech privacy.
What is Qt Quiet Technology? and why would I choose to install sound masking versus other acoustic treatments?
Qt Quiet Technology is the direct-field sound masking solution developed by Cambridge Sound Management. Compared to other acoustic treatments, Qt? systems provide these benefits:
Reduces the need for sound absorptive and blocking materials reducing construction costs.
Gives users the flexibility to:
Use short partitions or fewer walls (i.e., less blocking materials) to create an open, collaborative environment.
Build out fewer private offices maximizing existing office space.
Increase daylight and outdoor views for workers, helping companies fulfill their LEED indoor environmental quality requirements without sacrificing worker comfort or privacy.
What is the difference between a traditional and Qt Quiet Technology sound masking system?


Traditional in-plenum loud speakers



Traditional sound masking systems, known as "in-plenum," use large paint can-like loudspeakers installed above the ceiling tiles. Sound is bounced off the ceiling deck, through the ceiling material into the work space below. The sound from these systems can be unpredictable and create "hot" and "cold" spots. Masking sound can easily overflow into undesired spaces. In-plenum systems require significant design, installation and tuning time because there are many unknowns above the ceiling. If no ceiling exists, there is no plenum for traditional systems to operate within, significantly impacting performance. Additionally, these systems require significantly more power to operate than a Qt system.


Qt Quiet Technology sound masking system


With the direct field approach to sound masking, the Qt? system uniformly disperses the masking sound into the space and eliminates masking sound overflow into undesired areas. The pre-tuned masking sound is emitted through four sequenced channels that eliminate acoustic interference. Additionally, our Qt? systems deliver more energy in the octave bands that are related to speech, resulting in a more energy efficient system that successfully masks speech at lower volume levels.
How effective is sound masking?
Increased Privacy

In a laboratory study between 2006 and 2008, researchers found that the addition of sound masking increased speech privacy from 35% to 90%.

Increased Performance

Researchers found that study participants had a nearly 10% improvement in their ability to recollect a series of numbers and words after the addition of sound masking.

Increased Productivity

In a 2008 survey, researchers found that workers lost an average of 21.5 minutes each day to conversational distractions.

Increased comfort

48% of survey respondents reported that conversational distractions were the leading cause of workplace discomfort.
CUSTOMER LIST

Thousands of organizations around the globe have installed Cambridge's patented direct-field Qt Quiet Technology? systems to help increase their productivity and privacy. Below is a representative sample of the businesses that use CSM's products to improve their acoustic environment:
Customer List, Cambridge Sound Management



Corporate

Accenture

Akamai

Allstate

Amica

ARUP

Autodesk

Black Duck

Bluefin Robotics

Chenega Corporation

City Year

Clorox

Copyright Clearance Center

Dassault Systemes

Eaton

GE Aviation

Harris Miller Miller & Hanson

Hasbro

HBO

Herman Miller

ifm Effector

Iron Mountain

Kimberly Clark

Liberty Mutual

Marsh McLennan

Mass Challenge

Mass Mutual

Microsoft

Monster.com

One Beacon Insurance

Pega Systems

Phillips 66

Prudential

Simpson Gumpertz & Heger

Southwest Airlines


Healthcare

Behaviorial Health Network

Chilton Hospital

Edwards Life Sciences

Einstein Regional
Medical Center

Harvard Medical Center

Mercy Health

MeritMedical

Spectrum Health

Tufts Health Plan

Univ. Colorado Hospital

WebMD

Wentworth Douglas

Financial

Bank of America

Citadel Credit Union

Citibank / Citigroup

Commercial Savings Bank

Doral Bank florida

Farmington Bank

GE Capital

Leaf Financial

Manulife

Merrill Lynch

MFS Investment Management

Morgan Stanley

Navy Federal Credit Union

Sovereign Bank

Sun Trust

TD Ameritrade

US Bank

Wells Fargo

World Bank






Government

Department of Education

General Services
Administration

Internal Revenue Service

National Geospatial
Intelligence Agency

National Institutes of
Health (NIH)

National Marine Fishering
Services

Social Security Admin.

US Marine Corps

USAID

Education

Brewer Insurance School

Harvard Law School

Ithaca College (Univ.)

MIT

Northeastern Univ.

Williams College

Food and Beverage

Checkers (Burgers)

Gordon Foods

Retail

Apple

Costco

Fisher Price

Goodyear

Harley Davidson

Home Depot

Petco











Entech will help you create the ideal acoustic environment or help you with your existing space.
When designing an optimal acoustic environment, Entech will typically consider a variety of elements referred to as the ABC's of acoustic design. In an ideal environment, the design elements would Absorb, Block and Cover sound. Entech balances these elements to reduce conversational distractions while designing an open, aesthetically pleasing office.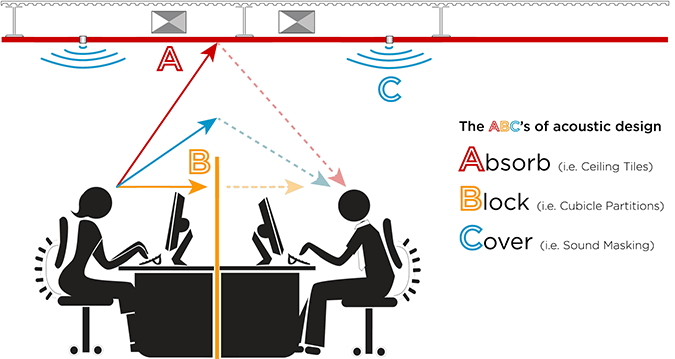 Entech is your authorized installer for Just Add Power



With Just Add Power HD/IP technology at your fingertips, you can now do more with HDMI than you might have imagined.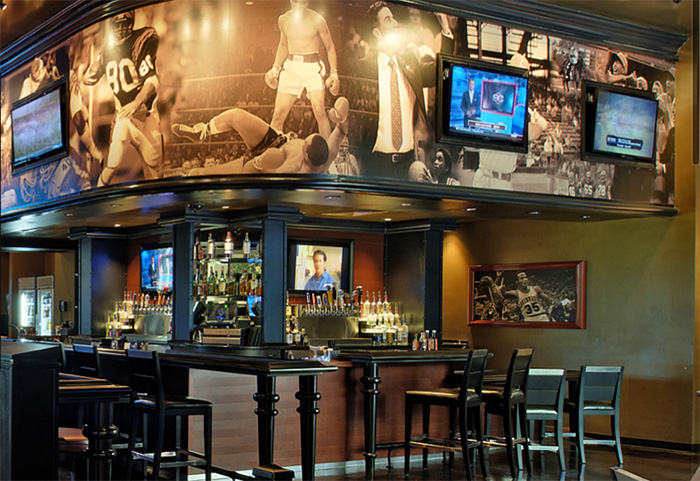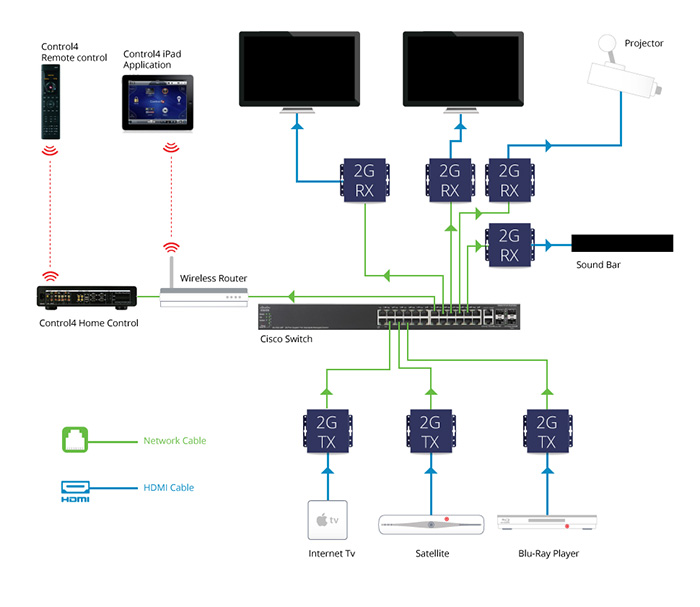 Integrate Just Add Power Into Your Control System
An HDMI over IP system can be setup on a gigabit network in a static configuration and left to operate that way. But if you want to go further and gain control over the HDMI network, you can make use of an array of 3rd party pieces of software and hardware. This is because the Just Add Power HDMI over IP matrix distribution system uses standard network protocols.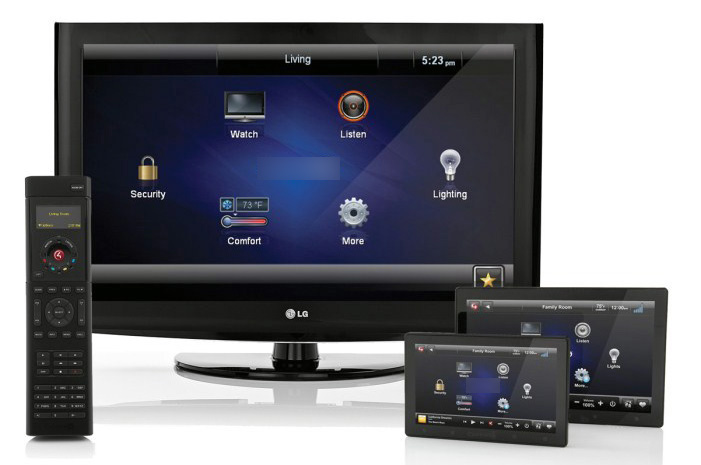 3rd Party Integration Drivers:
The Just Add Drivers project from Just Add Power is an ongoing software development program to make sure that installing an HDMI over IP network is as easy as possible for the Custom Installer community. These turnkey drivers take all the complexity out of the process and eliminate the need to understand the very inner workings of the HDIP network. These drivers also give you easy access to the full range of features on the HDMI over IP network devices, such as serial ports and CEC control. Our primary drivers cover AMX, Control4, Crestron, RTI and Elan.These drivers are available to control of a range of specified network switches including Cisco SG300, Pakedge S28P, and Netgear GSM7000 products. Along with stacked switch support for Cisco SG500 switches, we have ready made drivers for even the largest of applications (up to 400 HDIP devices). We also have less advanced drivers available for most other control system platforms including URC and Savant. Where we don't have the driver to suit your project, we can work with you to build it.

Standalone PC/MAC/Linux Software
Instead of using 3rd party hardware, complete control from a PC,rolex replica watches MAC or Linux computer is possible via off-the shelf software from Just Add Software. Mediaswitcher, designed and built specifically for the HDMI over IP product range, is a cost effective way to get control of a HDMI network. It supports a wide array of network switches from Cisco, Netgear, HP and Pakedge. Mediaswitcher also has the option of web-based access from any network connected device with a web browser with the Mediaswitcher Web add-on. Allowing a quick and easy to use interface from iPad, iPhone, Android or other computer hardware. Mediaswitcher also has the ability to setup and control Video Walls as part of the HDMI network via the Mediaswitcher Wall add-on.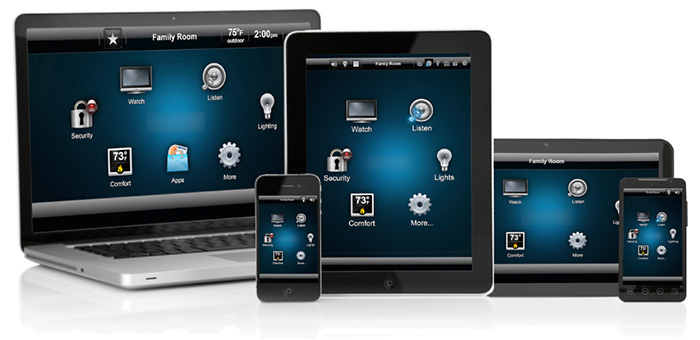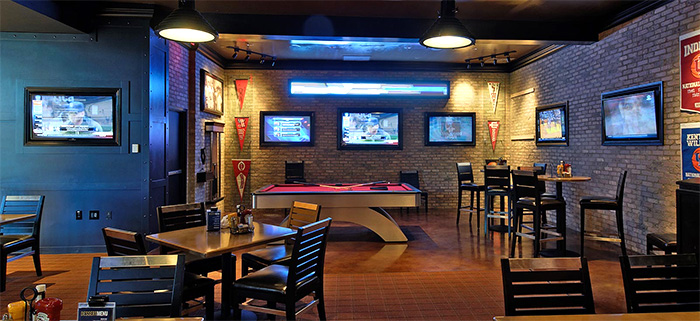 Limitless HDMI Distribution
HD/IP? allows you to simultaneously send out a HDMI? signal to one or more HDMI? displays over a single CatX cable Ethernet infrastructure. The flexibility, scope and scalability of everyday Ethernet Networks is brought to the world of AV distribution.
Video Walls
The HD/IP Video Wall App is a free option for the 2G/2G+ HD over IP family of products. This App can accommodate anything from a 2x2 up to an 16x16 video wall, and any just about any combination within that (i.e. 2x4, 1x8, 5x5, 6x2, 6x14, 12x16). Instant Switching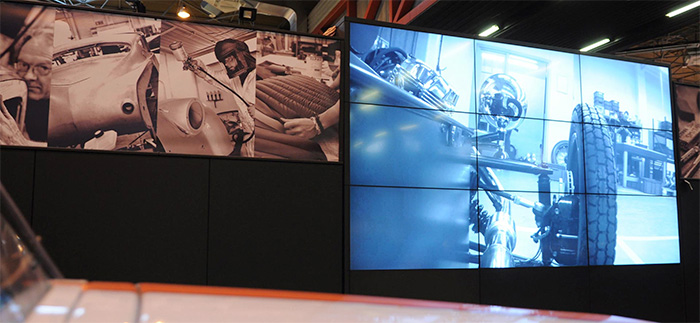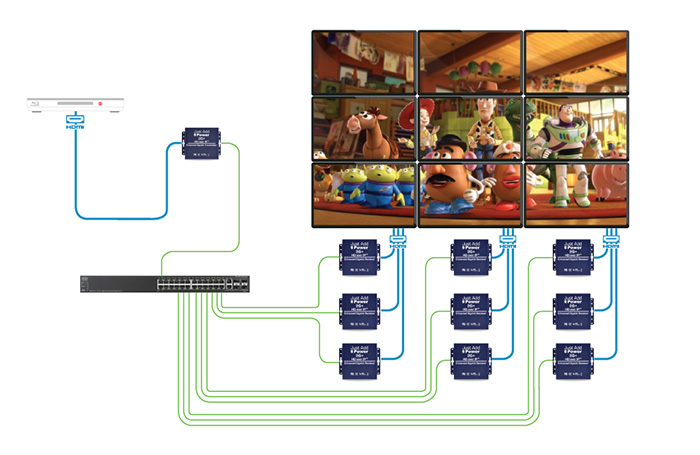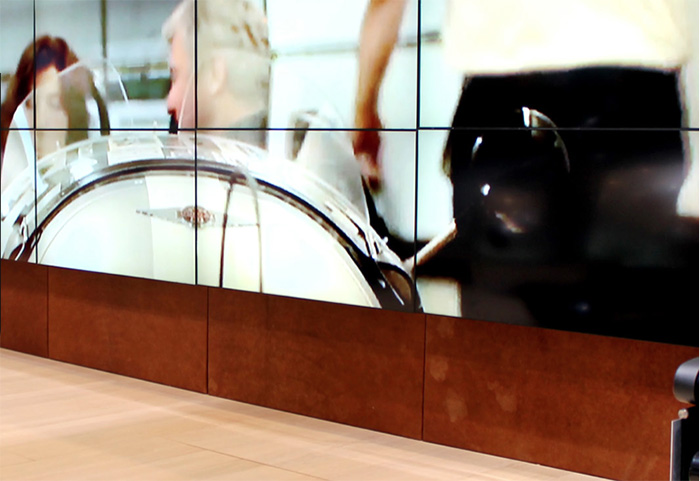 Instant Switching
Just Add Power HDMI switching is the fastest HDMI video switching technology in the world, with full support for instant seamless switching. No other technology can compete with HD/IP's video switching speed.
Decentralised
When you design an HD/IP system the sources can be rack centralized, decentralised or even a mixture of both. Cascading multiple Ethernet switches allows displays to be located very away from the source devices, while sustaining consistent 1080p HD video and audio quality.
1080p Video Over IP
The Just Add Power HD/IP devices support full 1080p video up to 50/60fps. For best results a PROGRESSIVE video signals should always be chosen over an INTERLACED signals (i.e. 720p content is natively better looking vs. 1080i).
Multi-Channel Audio
The 2G/2G+ HD/IP devices support a wide variety of compressed audio formats. This includes the most popular Stereo 2.0, Dolby 5.1, and THX 7.1 formats. If your application requires support for the un-compressed formats found exclusively on some Blu-Ray discs then it is the best practice to place a player in the lossless zone as a distributed shared resource.
Shared Gigabit LAN
With HD/IP you can use 1 CATx cable to a TV zone to deliver the Just Add Power HDMI over IP solution and Gigabit speed Internet Services to the television monitor. Other distibuted video solutions like HDBT only support 100BaseT network speeds to the TV zone. Just add a simple Desktop Gigabit switch in the zone and configure the network according to Just Add Power's Layer-3 Drivers and best practices techniques.
3D Support
All 2G/2G+ HD/IP devices provide support for side by side and top and bottom 3D video sources
Long Distance
Great distances (several miles) can be covered by stacking compatible switches with fiber optic cable connections and other advanced connectivity technologies between switches, breaking down the traditional HDMI matrix transmission distance barriers. While settle for 100M (330ft) With HD/IP you are only limited by the design of your Gibabit LAN infrastructure.
USB 2.0 over IP
Allowing keyboards, mice and even game controllers to be attached to the 2G+ devices and communicate over the network. Most USB devices are plug-n-play (excludes isochronus cameras). HD/IP allows 2G+ devices to remotely control practically any source with USB devices and interfaces.
On Screen Display
All 2G/2G+ HD/IP devices have a built in On Screen Display API. Computers and control systems can use this OSD API to send an overlay text message to any or all of the devices on the network. The text can be any size, color, and your choice of opaque or transparency. Great for transmitting information to all types of applications from emergency response alerts and home automation functions to custom signage messages and customer entertainment.
Analog Audio
The 2G+ HD/IP devices (Transmitters and Receivers) have integrated stereo audio extractors with programmable delay (up to 170ms). The desired delay can easily be set through our control system drivers or by simply pressing the +/- delay buttons on the bottom of the 2G+ devices. The audio delay setting is stored in the devices memory and is retained after a power outage.
CEC over IP
Just Add Power transforms the CEC protocol into a controlled structured environment. Most other HDMI Matrix solutions allow CEC to run wild, delivering undesired results. With 2G+ HD/IP we isolate the CEC signals, allowing the control system to decide what CEC signals to send, and where to send them. Now you can reliably turn displays ON/OFF and perform any other CEC function without ugly IR bugs being attached to the displays and sources.
Image Push
Over the network you can PUSH a JPEG picture onto any or all of the 2G/2G+ Receivers. This includes support for storing multiple JPEG images on the Receivers, allowing these HD/IP devices to function as digital signage players. If the network goes down, the saved picture(s) can automatically be shown instead of an annoying blank screen.
Image Pull
Over the HD/IP network you can PULL a BMP picture from the 2G/2G+ Transmitters or Receivers. This ability to take an HDMI 'snapshot' allows the owner to be certain what is being shown anywhere on the HDMI over IP network at all times. Custom Applications can present a relatively live image at up to 10fps. This type of realtime confirmation is not possible with legacy HDMI Matrix solutions.
More Play?
Perhaps the most important difference between HD/IP and all of the other legacy HDMI Matrix solutions like HDBT? is the demonstrated ability to deliver more and more function over time via free firmware updates. No other video distribution solution in the world delivers so much rich function over a single CATx cable.
Mix & Match
The second generation HD/IP technology from Just Add Power has standard models known as 2G, and models with advanced features known as 2G+. 2G and 2G+ units are cross-compatible and can be mixed and matched according to the needs of your HDMI network. Meaning you can have the enhanced feature set where you want it and not where you don't.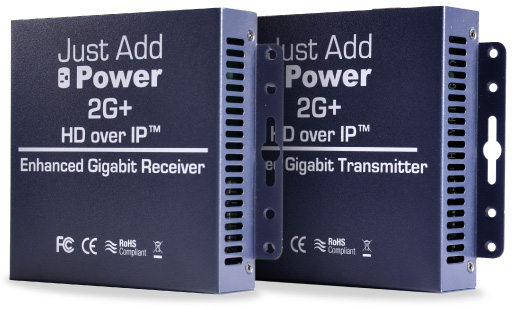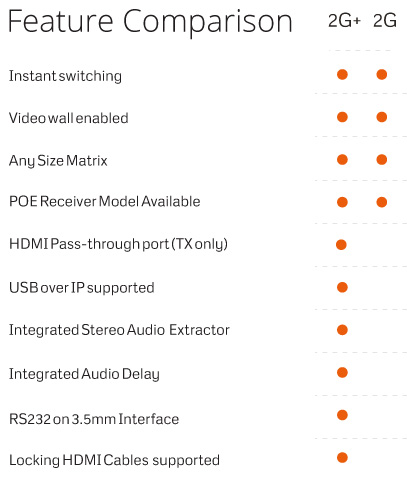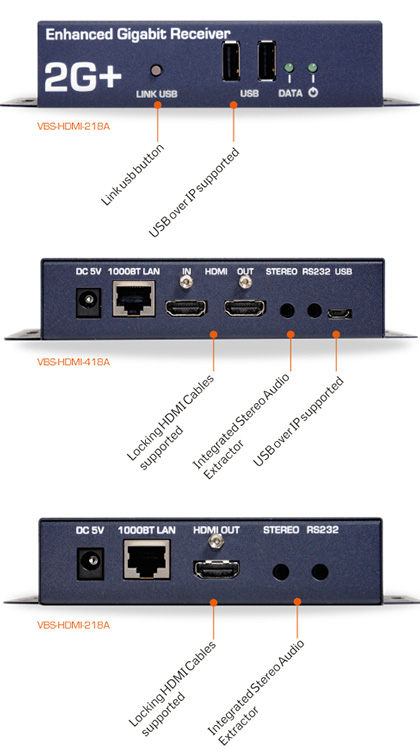 Stereo Audio Extraction
Stereo Audio Extraction at both the Receivers and Transmitters. With adjustable lip sync delay via software or physical buttons on the base of the unit.
Transmitter HDMI passthrough
Transmitter HDMI passthrough port for taking video from your source onwards to other devices and for easier implementation of High Quality mode for Video Wall applications.
USB over IP
USB over IP allowing keyboards, mice and even game controllers to be attached to the 2G+ devices and communicate over the network.
The RS232 port
The RS232 port integrated Null Modem, making connections to serial controlled devices even easier.
Locking HDMI
Support for Locking HDMI cables.
CEC over IP
CEC over IP independent processor allowing CEC commands to be sent to displays and sources.